This gallery features portfolios of Josie's most recent work. Josie uses her scanner as a camera, capturing and designing with marine algae collected along the shores of the Pacific Coast. Her research accompanies the image-making process and leads her ever deeper into the science and ecology of the near-shore ocean universe of seaweed and kelp.
Algal Dreams: New on Old - to be exhibited in conjunction with the release of The Curious World of Seaweed: Stories from the Pacific Coast. Contemporary scans are layered onto historical lithographs of a particular algal species, creating a taxonomic vector from past to present and into an uncertain future.

Seaweed Abstractions - seaweed or kelp elements are used as organic shapes with which to layer and build.

Intertidal Heroes: Seaweed Portraits - from the book An Ocean Garden: The Secret Life of Seaweed. An introduction to the spectacular forms and color of marine algae.
Images not currently featured as a fine art print may be available to order as limited edition fine art prints. Please contact Josie directly for more information or if you do not find the information you are looking for on the site. Her studio is happy to work with you.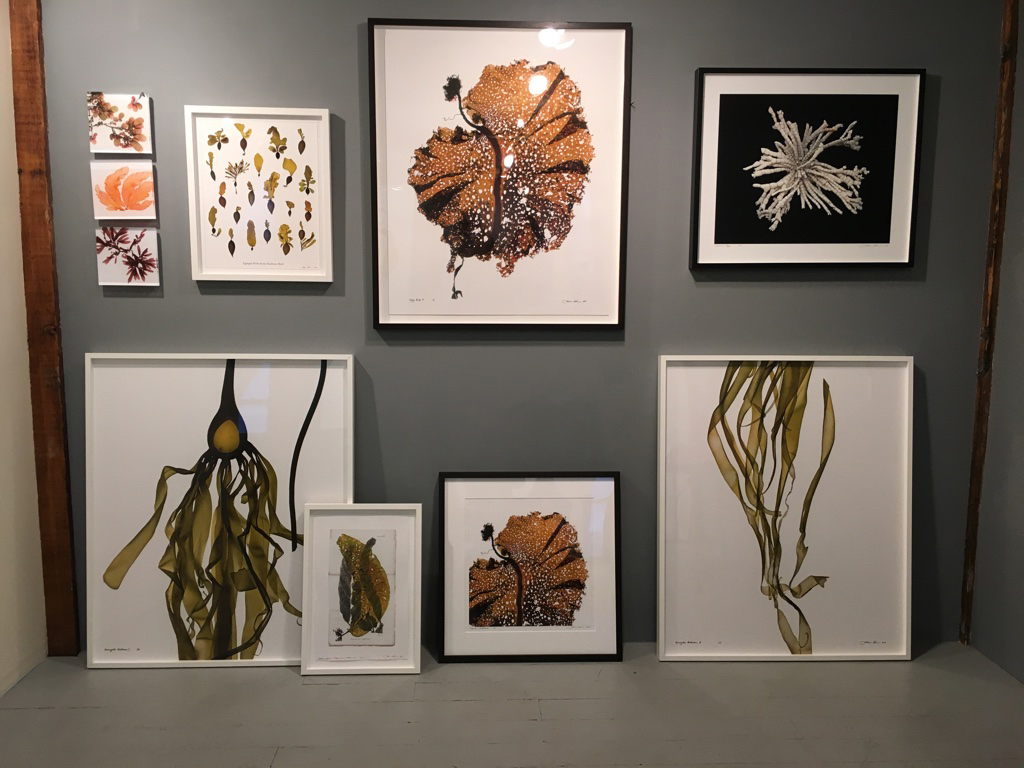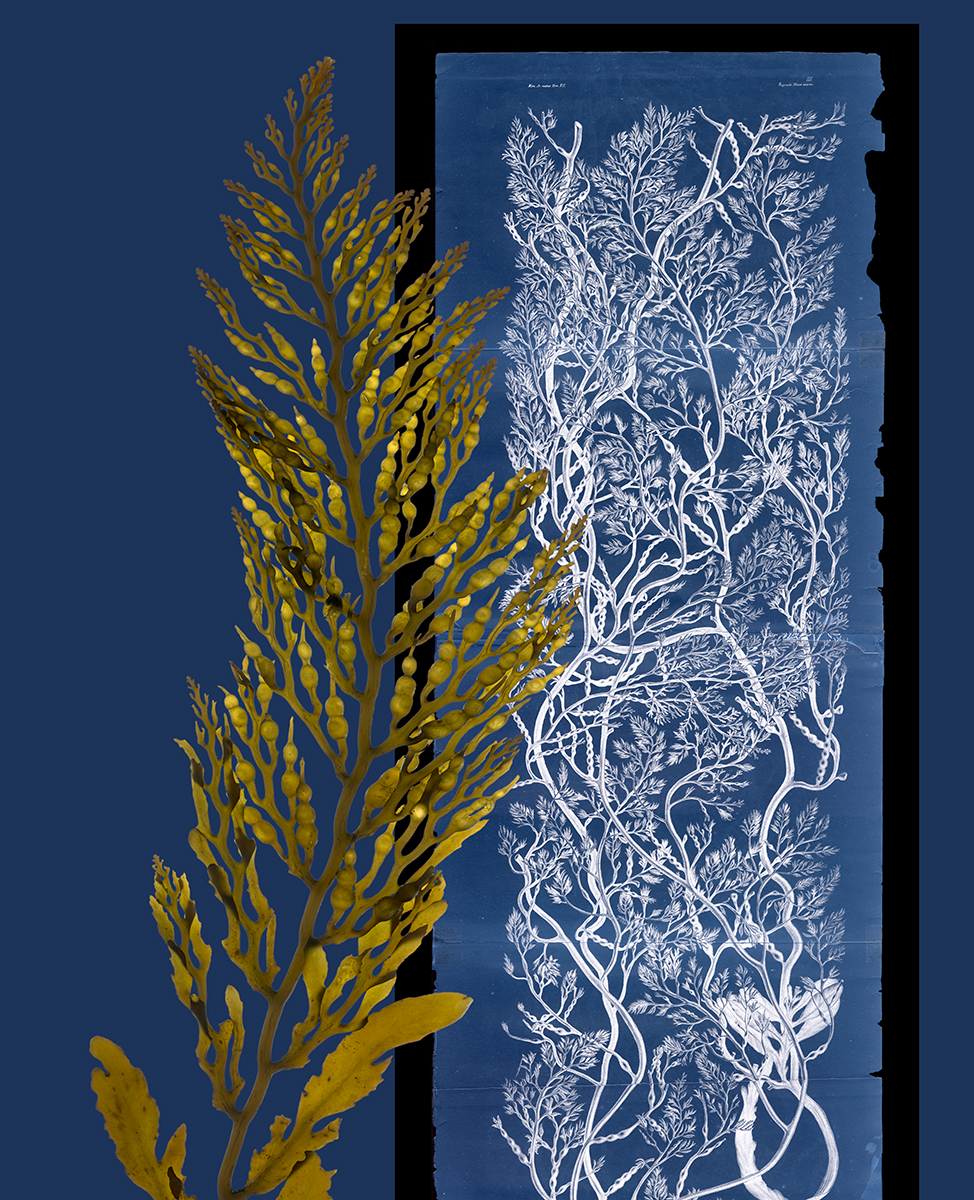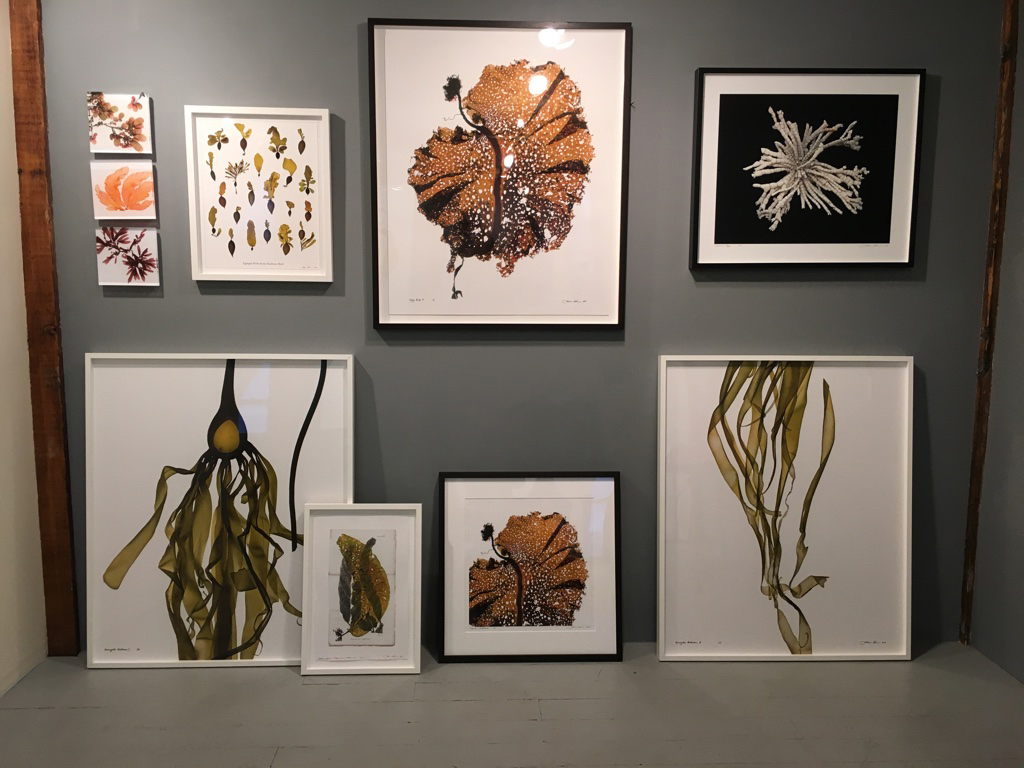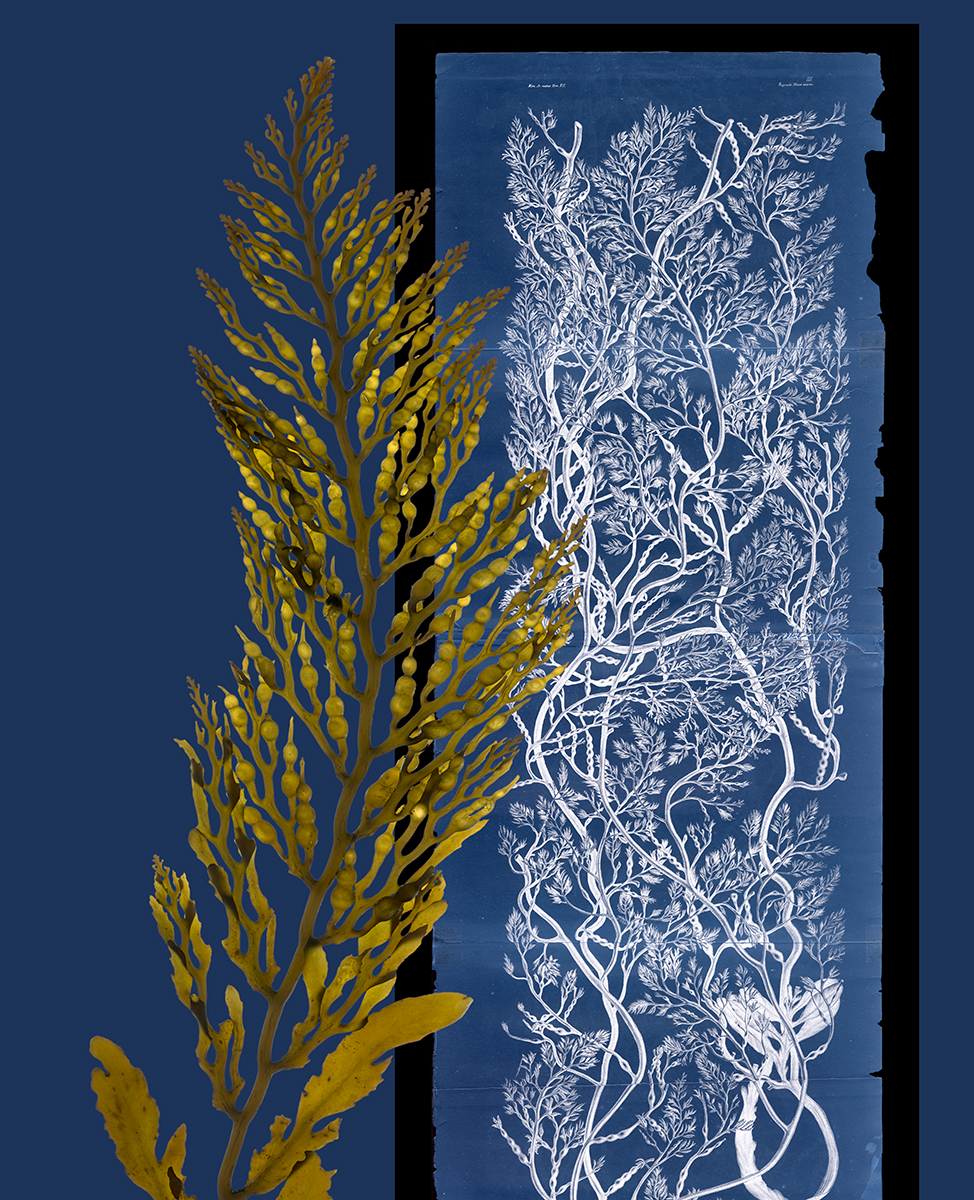 Commissions
Samudra Skin & Sea, Skincare Packaging
Summer Residence Dining Hall Stair
Heroes from the Intertidal Zone